Professional Commercial Office Carpet Cleaning
---
Family Owned & Operated Since 1945
WHY CORIAN CARPET CLEANING FOR YOUR OFFICE OR BUSINESS?
For daily office or industrial carpet cleaning, weekly or monthly service, or just one-time, you can rely on Corian Carpet Cleaners for the best office and commercial carpet cleaning available in Michigan. If desired, we can customize a service program to suit your needs and budget.
Corian is fully insured and bonded, providing liability and property damage coverage, as well as employee bonding and all other applicable forms of insurance coverage. All employees are screened for your protection. We're neat in appearance and carry proper company identification.
Using the finest equipment available, your carpets are thoroughly steam-cleaned with a powerful truck-mounted carpet cleaning unit that will leave your office carpet looking like new. Deep steam extraction will remove any residue other cleaning methods may leave behind.
All traffic areas are pre-conditioned to loosen deeply-embedded soil so that their powerful steam-cleaning process lifts even the tiniest particles of debris from the base of the carpet fibers in your office or business.
Our employees are trained in the most modern and effective office and industrial cleaning techniques and are also trained in product usage and safety procedures. We'll ensure that all carpet cleaning service plan specs are performed to the highest industry standard.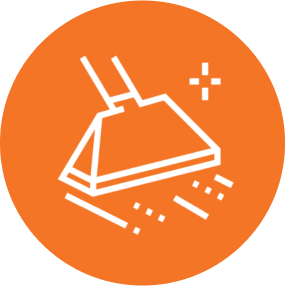 Our Carpet Cleaning Equipment
Our well-maintained trucks are equipped with a truck-mounted carpet steam cleaning system. This powerful unit is capable of delivering high pressure, heated water to rinse the pre-spray and soil from the carpeting. A powerful vacuum returns the dirt and hot cleaning solution back to the truck outside. No mess is left in your office or business. After extensive research and testing, this method of carpet cleaning has been selected by major carpet mills and fiber producers - chosen for maximum cleaning and texture retention. Portable, but powerful, steam cleaning units are used when our hoses can't reach, such as in high-rise buildings. The same cleaning process is used to clean these areas, guaranteeing high-quality workmanship and results. No task is too difficult for us in the office carpet environment.
Our Steam Carpet Cleaning Process
Our commercial carpet and rug cleaning method depends primarily upon natural hot water and high extraction, eliminating the need for excessive and aggressive chemicals, solvents and harsh scrubbing which can damage fabric and fibers. Tests have proven that our steam method leaves near zero residue, so there is no threat of premature wear, contamination or re-soiling.
We arrive at your office or commercial setting promptly and fully equipped. Our technicians immediately begin to set up their equipment and prepare the area and carpet for cleaning. A pre-spray solution is applied to loosen the soil embedded in the carpet fibers. All major stains are given special attention and treatment. We then begin the actual cleaning process with our steam cleaning system.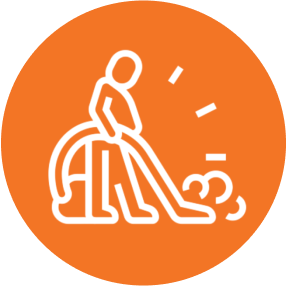 Get Started Today | Get A Free Quote
Corian Carpet & Furniture Cleaners, Inc. are authorized to use 3M Scotchgard®. This carpet protection can be applied to your home's carpet at an additional cost.